As a student of A Course in Miracles and a woman devoted to my spiritual growth, I'm always game for working through any difficult emotions or situations that might arise in a relationship. In the last failed relationship before my paradigm shift, my partner wasn't. But of course, it wasn't as easy as just cutting him loose as soon as I discovered that. At that point, we were already in love.
A friend gave me a piece of advice that really struck a chord with me. It resonated much more than the typical clichés we hear when our friends try to be supportive but aren't quite sure what we want to hear. (Tip: your best bet is always, no matter what, to tell the truth with love.)
My spiritually astute friend recognized the truth that I hadn't been willing to recognize on my own. I was basing my decision to stay in that relationship on my feelings rather than my values. I explained to her that I loved this man and wanted a future with him but had some major concerns—for example, he wasn't interested in a spiritual life, nor was he willing to work through any emotional baggage or issues stemming from his past divorce.
It seemed obvious to my friend that my then-partner was simply not ready for a serious relationship, despite how often or how fervently he told me otherwise. His decision to lie to me on more than one occasion came up as a character defect as well (something I had overlooked because I loved him). We both knew the right decision was to walk away from this relationship. So, why was it so difficult and painful to end it? The answer, I now know, is that I had the wrong perspective.
When I wrote down what I value in a romantic partner, I realized this man didn't embody many of those qualities: he was unwilling or unable to support me emotionally, to share my spiritual commitment to a higher power or to be fully committed to me.
My friend took me through an illuminating thought experiment. She asked me to pretend I was single. Then, she said she was going to tell me about someone and wanted to know if he was a man I'd want to go out with as a single woman.
She said, "I know this guy you're going to find so charming, so attractive. Want me to hook you up with him?"
"Sure," I said, playing along.
My friend said, "OK, great! But you should know up front he won't share your values. He's spiritually passive. He'll refuse to work through any of his emotional baggage and instead project his pain onto you. He'll talk about his ex-wife regularly. He won't support you emotionally. He won't celebrate your career accomplishments. And he'll attack and criticize your feelings. But I think you'll fall in love with him. So, do you want to go out with him?"
Feeling repulsed, I said, "Um, no. Why would I want to do that?"
My friend then told me, "I just described your boyfriend."
Talk about a mic drop!
At that point, I couldn't remain in denial any longer. I had to confront the fact that I was leading with my feelings … and not my values. And that wasn't landing me in the kind of relationship my soul longed for. My attachment to this man was getting in the way of what I truly desired in a life partner. It was clouding my judgment.
Follow your own core values
---
If we want to experience the nourishing, nurturing, fulfilling relationships our souls crave, we have to follow our values—not our hearts.
While at first I was heartbroken at the thought of walking away from love, I eventually realized I was actually protecting and preserving my love by waiting for someone with the character and values that align with my own.
When I explained to my then-boyfriend what I wanted and needed, he agreed that he wasn't ready for this kind of relationship. I said, "I hope you become ready. I want that person to be you, but right now, I have to move on." It was a mutually respectful, loving way to end a relationship. That's all any of us can hope for when something isn't right.
I truly wish him the best on his journey, and I'm thankful for the soul growth I experienced while I was with him. I learned what I want and, more importantly, what I do not want in a relationship.
If you take anything away from my experiences, let it be this: know what core values you need in a partner before you begin a relationship.
If someone you're getting to know romantically isn't displaying those values, make a conscious decision to not get involved. Hold out for the person who embodies those cherished values. And spend the time before you find that person cultivating in yourself the characteristics that you value, so you'll be ready for them when you do.
A steadfast commitment to your values is ultimately the best way to protect yourself from a life that doesn't live up to your dreams. Lead with your values, and your values will lead you to the right person.
Guard your heart. It's worth protecting.
Journaling exercise: Relationship Rows
---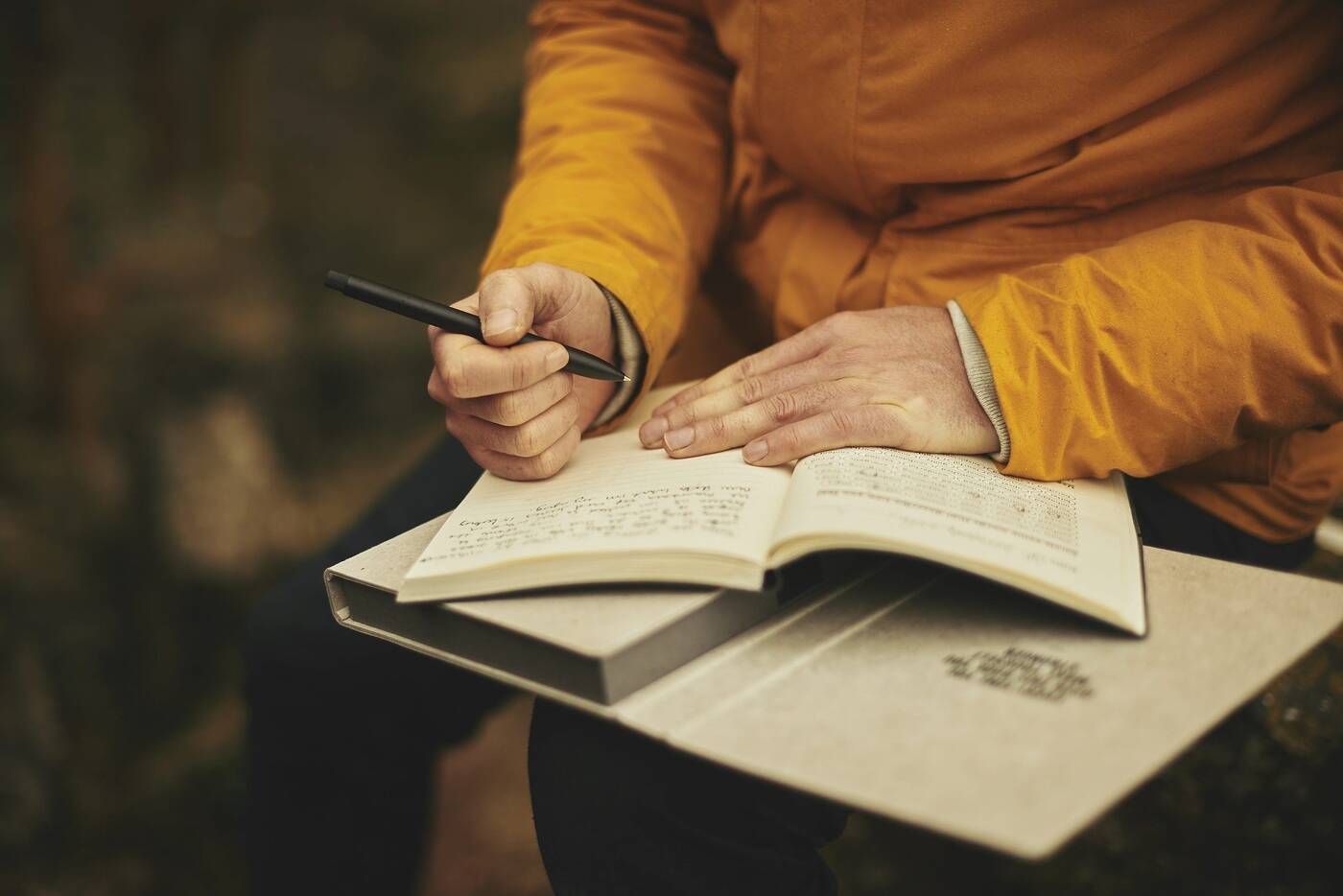 The goal of these journaling exercises is to help you get clear and focused, inspired and motivated, and to create a safe space for you to get real and honest with yourself.
As you answer the questions below, please don't edit. Simply let your innermost thoughts, feelings, hopes, fears, insecurities, doubts, passion—anything you're experiencing—flow onto the page. Notice whatever comes up without judgment. Practice self-forgiveness and compassion while blessing any energy, person or situation you're ready to leave behind.
Who do you want to be in a relationship? How can you practice being the ideal partner for your ideal mate (whether you're single or already attached)?
What are some of your emotional triggers? For example, maybe you were called "lazy" as a child, and when your partner asks why you always sleep in instead of getting up early to work out, you get upset. Or perhaps you're a sexual assault survivor and feel triggered by what you see and hear in the media and social media. Take some time to go within and explore some of your triggers.
How can you better manage your emotions and, instead of focusing on what you can get, be generous with what you can give?
What is your core belief system when it comes to relationships? What do you want it to be? For example, mine is "I am complete."
When we begin to look at our relationships as adventuresome assignments for ultimate personal development and soul growth, we'll understand we were brought together to learn from one another. Think of a past relationship. What did it teach you?
If you were mistreated in your last relationship, what are you ready to let go of  ? Commit to blessing and forgiving the person so you can detach energetically.
What inner work can you do to help your relationships flourish?
In what ways can you accept your mate exactly as they are?
How can you change your response to behaviours you haven't accepted in the past?
What are three specific ways you can surrender your grievances and attachments to anyone who has done you wrong?
How can you practice more forgiveness?
What are you willing to accept about yourself, your partner, your relationship or past relationship experiences?
What core values do you need in a partner?
What do you value in a romantic partner?
How can you show up more fully for yourself and your current or future partner?
If you're in a romantic relationship
As mentioned earlier, instead of asking yourself, Is this person really good enough for me? ask, Am I really showing up for this person and creating a safe space for their transformation and enlightenment?
Is your partner demonstrating that they're willing to grow and taking the necessary steps to actualize that growth?
If you had never met your significant other and someone told you their best and worst qualities, would they be someone you wanted to spend your life with?
Take five minutes to pray for your partner's happiness every day. Remind them how wonderful they are. How does this feel?
If you're not in a relationship but are seeking one
Take inventory of your own shortcomings and the work you still need to do. It's important to ask ourselves, If the "ideal" partner showed up right now, would they want me?
Kate Eckman is the author of The Full Spirit Workout and a Columbia University-certified executive leadership coach. She leverages her experience as a well-known communications, performance and mindfulness expert, an accomplished entrepreneur, and an elite athlete to equip leaders with the tools, methodology and energetic boost they need to excel. Visit her online at kateeckman.tv.
Excerpted from the book from The Full Spirit Workout. Copyright ©2021 by Kate Eckman. Printed with permission from New World Library—www.newworldlibrary.com.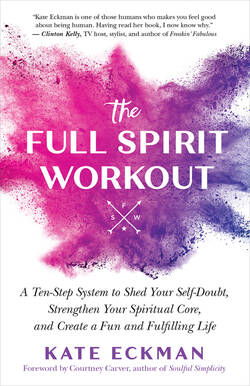 image 1: Pixabay; image 2: Pixabay